NJ Summer 2019 Student Internships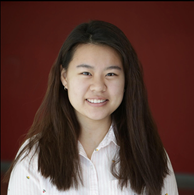 Yi Hun (Sophie) Kim
Rutgers University- Newark (RU-N)
Major: Political Science
Year: 2021
Hometown: Rutgerford
Community Scholars Program Internship
Sophie is a junior at RU-N who interned with the Community Scholars Program this summer. Sophie's passion for politics runs so deep that she now holds the secretary position within the pre-law society and is a fellow within America Needs You organization. By Sophie's sophomore year of college, she held two leadership positions simultaneously and completed an internship with Ironbound Community Corp. As Sophie continues her college journey, her political aspirations are sure to extend far.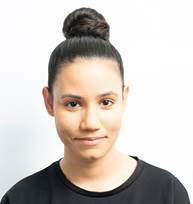 Katherine Herrera
Rutgers University- Newark (RU-N)
Majors: Political Science
Year: 2019
Hometown: Hackensack
NAACP Internships
As a recent graduate of Rutgers University- Newark, Katherine interned with Newark-NAACP as a senior. Over her college years, Katherine's drive for politics continued to satisfy her goal of becoming a lawyer to help disenfranchised people. As someone who has experienced some political issues herself, she knows first-hand how hard societies suffer from them. That is why Katherine is using her knowledge and experiences to one day dissolve these problems. Last year, Katherine had a chance to intern with the Office of Assemblywoman Britnee Timberlake, which further influenced her goal.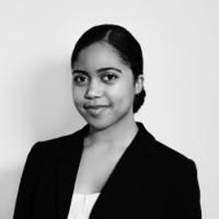 Carol Disla-Roa
Rutgers University-Newark (RU-N)
Major: Public and Non-public Administration
Year: 2020
Hometown: Newark
NJLBC Internship with Councilwoman Lamonica McIver
Carol is a senior at RU-N who interned with Councilwoman Lamonica McIver through the New Jersey Legislative Black Caucus. Within her role as the "Digital Content Intern" for Councilwoman LaMonica McIver of the Newark Central Ward, she has been able to develop a close connection to multiple individuals who have taught her quite a great deal through experience, advice, and setting examples. Working with the Councilwoman and with her team gave Carol a new sense of hope for the future of public administration.